8 Mins Reading Time
Guide To Making Money Selling On Amazon
Chances are you know someone or even multiple people that are part of the e-commerce game. Etsy, eBay, and Amazon all allow entrepreneurs to make money from home. Selling online is a great side hustle for anyone looking to make some extra cash and can even translate to a full-time gig if you are willing to put in the work.
But where do you start? Well, that's precisely what I'm about to cover. In this article, I will walk you through how to become a successful player in the e-commerce game. Read on for my top nine tips on how to work from home selling on Amazon!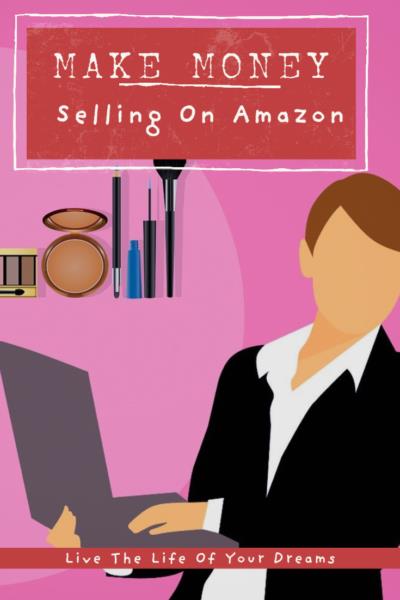 Set Up an Amazon Seller Account
This step is pretty self-explanatory. You can't sell on Amazon without an Amazon account. A Pro Merchant Account is highly recommended. If you are selling a large volume of products, it will more than pay for itself. With a standard seller account, Amazon charges a .99 cent fee for each transaction. So, the $40 monthly fee for a pro account pays for itself as soon as you cross the threshold of 40 sales per month.
I would also suggest opting for the Fulfilled by Amazon feature or FBA. This allows you to send your merchandise to an Amazon Fulfillment Center in large lots, saving on the cost of shipping each individual item and supply costs.
Not to mention, this completely eliminates the headache of packing and shipping an item each time you make a sale. The FBA program also ensures that your listings qualify for free Prime shipping, making your products a better value to Prime customers! You will pay a per unit fee to Amazon (based on the size and weight of your item) but what you save in shipping costs and headache makes the surcharge more than worth your while.
An FBA account allows you to leave on vacation without having to suspend your listings. You can make money while you are relaxing on the beach and sipping an adult beverage. That's hard to beat!
Set Aside Some Startup Capital Funds
Ideally, you should save a minimum of $1,000 to dedicate to inventory acquisition and startup costs when launching your Amazon store. Many sellers recommend investing in a paid scanning app that allows you to quickly scan products and find out what they are selling for (on average) on Amazon. A tool such as this allows you to easily determine if the product you are considering purchasing will turn a large enough profit to warrant the investment.
Consider allocating some of your startup capital to advertising a few of your listings on Amazon. Sponsored listings appear at the top of search results and essentially guarantee you a sale as long as you are priced competitively. Buyers who are happy with their purchase are likely to return to buy from you again, so the initial investment can pay off in spades.
Decide Upon Your Area of Focus You Will Monetize
The best approach is to start narrow and expand from there. By starting with a smaller scope, you are able to learn the trade and perfect your approach in a single niche. From there, you may want to expand and branch out to offer a more well-rounded range of wares. A lot of new sellers begin by reselling household items, cosmetics, grooming products, or anything they can find on clearance or closeout at a deeply discounted rate, allowing for maximum return on investment.
Always be on the Lookout for Closeout and Clearance Pricing
Liquidation stores like Big Lots! are a great place to scour for potential inventory. Discontinued products can go for as much as 75-90% off retail in brick and mortar stores. And you can oftentimes list the closeout merchandise you pick up at a price point that is much closer to the regular retail price. In addition to closeout stores, it's also wise to search the clearance aisle at your local drugstore as well as wherever you buy your groceries.
You don't need to rely entirely on Big Lots! or the clearance section at Walgreens. If your neighborhood record store is closing or you see that a Barnes & Noble nearby is going out of business, don't be shy about heading in and cleaning them out of anything you are confident you can sell. Make sure you've done your due diligence by checking the average Amazon sale price of anything you are purchasing. But, if you have done your research, buy with confidence and get ready to make some sales!
You should be making frequent inventory acquisition trips to ensure you don't run low on product. Buy what you are confident you can sell in large quantities to save time.
Make sure that you are priced competitively.
Amazon is less likely to showcase your listings to potential buyers if you are priced outside of the average selling price range for that particular item. You will rank higher in the search algorithm if you are offering your products at a competitive price.
Always Re-Invest a Portion of Your Sales
Keeping your virtual storefront well-stocked will ensure you always have a steady stream of income flowing in. Once you get started, you want to do everything in your power to keep your momentum going and avoid slumps in business.
You Can Make as Little or as Much as You Want
If you are willing to put in the effort and treat this as a full-time job, you can make a handsome living doing it. The wonderful thing about being an Amazon seller is that you can start doing it on the side and as your business grows, you can devote more and more time to it. Nearly every full-time seller started off on a part-time basis. But with dedication and hard work, this can be a very lucrative career.
The Busiest Time for Sellers is Around the Holidays
Just like brick and mortar retail, the holiday season is the busiest and most lucrative time of year for Amazon Marketplace sellers. You can plan on moving more product during the fourth quarter than any other time of year. Be sure to stock up and get your merchandise to a distribution center well in advance of the onset of the holiday shopping season.
On a related note: The week after Christmas is a great time to pick up seasonal items at a rate of 75% off or more. You can hang onto these finds and sell them slightly below retail during the following holiday season. The same applies to Halloween and any other occasion with seasonal, non-perishable items going on clearance after the event has passed.
Take Care of Your Customers
Last, but certainly not least, I cannot overstate how important it is to take care of your customers. You should have a fair and even lenient return policy in place to make sure that when something isn't right with an order, a customer doesn't leave with a bad taste in their mouth. The average consumer will check your seller rating before making a purchase from you. So, ensure you put your best foot forward and take the time to resolve issues and avoid negative ratings from your buyers.
If you take care of your customers, they may just come back to you the next time they are in the market for whatever it is that you sell.
Additional Guides for Making Extra Money:
What has your experience been on selling on amazon to make money?