4 Mins Reading Time
Make More Money. Save More Money. While Working Less and Living the Life of Your Dreams. The Journey Starts Now.
Make More Money. Save More $$. Work Less. Live the Life of Your Dreams.
Join Today And Begin Your Journey
Greetings! My name's Michael, and you can read more about my journey from $50,000+ in debt to a net worth in the millions here should you choose. No matter where you are in your financial journey, I am here to help, advise and share my experiences and the experiences of others, which is the purpose of this blog.
I've always known since I was younger that I did not want to be tied down to a normal 9-5 existence. For me, Financial Independence (FI) means freedom. Freedom to live where I want, to work when I want, to travel anywhere, anytime. If this is something you want, welcome!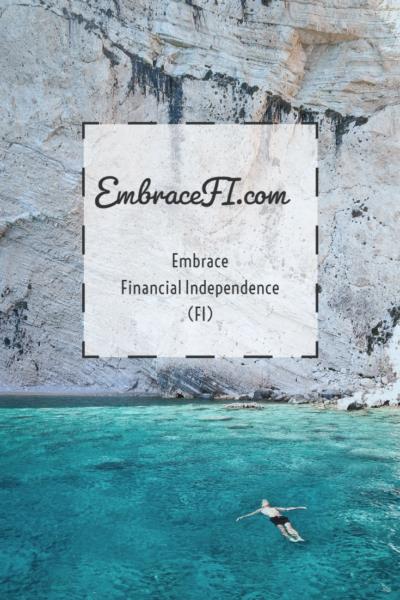 But Financial Independence can also mean other things to other people.
For some, they want to be free from debt or student loans.
For others, they want to make a better life for their children and provide a quality education.
Some just want the headaches of financial worries to go away and to live life stress-free.
All of these things and much, much more can be achieved by becoming financially independent. So no matter what it means to you, you can make it!
But for many people, they think it's something not achievable, no matter what the circumstances.
I am here to tell you that is most definitely not true. I will show you how anyone, following simple and easy to understand steps, can reach their financial goals and live the life of their dreams.
I have divided this journey into five steps. Unlike most other financial blogs, there is nothing to buy and I will show you how to take all five steps simultaneously. In fact, I'll show you how by saving just $10 a month, starting today, you can retire a millionaire in the future, plus many more amazing and unique things I have learned along the way.
You will find this journey easier, quicker and more fulfilling if you subscribe to our newsletter with an email address that you check often (I promise, no spam and your email is never shared with anyone). While it is not required, it will speed things along on your journey to living the life you want.
You may be at a point where you can skip some of the five steps. If so, congratulations! We still will be able to massively help you with either our special, unique "beat-the-stock-market" investing tips, as well as showing ways you never knew about in how to make and/or save money.
The five steps are as follows (they are also the links on our bottom part of our navigation bar up top):
0) Get Debt Free. This includes student debt, credit card debt and any other type of situation where you owe money. We'll show you amazing how to become debt free tips, tricks and guidance while simultaneously saving money for financial independence. We call this step 0 as we'll show you how to get your debt to zero as soon as possible!
1) Save Money. The more save, the sooner you can become a millionaire and live a "work-optional" life. And anyone, and I mean anyone can do it, no matter what age. And it can start as little as $10 a month to become a millionaire. Don't believe us? You will soon!
2) Make More Money. We'll show you amazing ways to make extra money and show you how to launch a business that makes a full-time income while putting in part-time work, all the while not sacrificing time from the things you love. Think your life is too hectic and you have no spare time? Our time-saving tips will get you more free time so you can start your journey today.
3) Invest Money – Beat The Market. This is where our site really shines. I will share exactly how to put any amount of money, even just $10 a month, into the stock at no-cost. And I'll tell you exactly what stocks I invest in. Even if know nothing about stock investing, don't be intimidated. We'll show you step-by-step in easy to understand instructions and videos. And if you are a stock investor already, you will be amazed at the results. Image beating the S&P 500 by 150% – 200% year over year!
4) Work Optional – Retire. Finally, I'll share tips and advise like the best reward credit cards and schemes so you can literally travel the world in style and luxury for pennies on the dollar, no matter where you are in your financial goals.
As you will learn later, I am giving all this away for free because my success is tied into your success as you will see.
Just join our email list below and lets both journey to Financial Independence!