5 Mins Reading Time
Online Jobs To Make Extra Income
Online jobs are a nice option, especially if you are in college and your schedule isn't entirely predictable. Throw in a pandemic that leaves us all safer at home and working online is looking even better.
But perhaps you don't know what your options are or where to start. Well, I've got you covered. I have quite a bit of experience working online and I have lots to share on the subject. I've come up with a variety of suggestions for online jobs you can pick up and put down while in college. Read on for my top five picks!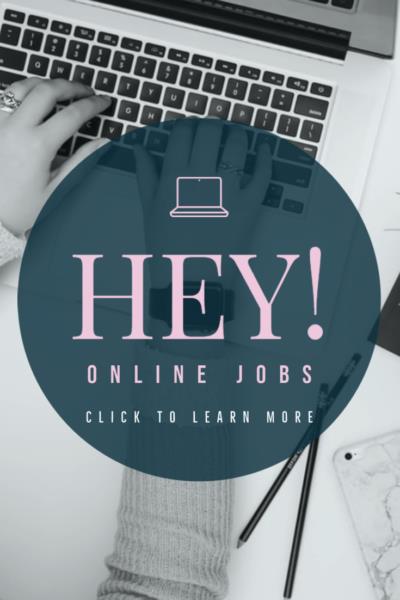 Become a Fulfilled By Amazon (FBA) Seller
Being an FBA seller is almost too easy. Once you select the products you want to sell and ship them off to Amazon, your work is done. At that point, you just have to sit back and wait for your (competitively priced) items to sell and replenish your inventory from time to time. Naturally, since they are doing a lot of the leg work, Amazon takes a cut of your sales. But if you are looking for a low intensity online job, you may just find that you love working as an FBA Seller! Also see my article on How To Get Started Selling on Amazon.
Become a Paid Social Media Manager
A lot of small business and websites don't have an in-house social media manager and don't need someone that's available all the time. They simply need a freelancer that is social media savvy and available for a few hours per week. The larger the company, the more of your time they may require. To be qualified for this job, you must understand social media algorithms and be able to keep your audience engaged. A degree of certification isn't necessarily required but you must be able to demonstrate measurable results to be successful in this field.
Sites like Indeed.com often have hundreds, if not thousands of postings looking for freelance social media marketers. If you think you're cut out for social media management, why not try your luck?
Work as a Freelance Writer
There are countless websites and blogs out there looking for talented writers to generate content for them. If you are a strong writer, consider pitching your services to the editor of one of those sites. You may have to start small and take on a few assignments for free at first. But once you have a work sample, you can begin to collect payment for services rendered.
Become a Graphic Designer
Are you in school for graphic design? Both Craigslist and Fiverr are full of people looking for a graphic designer at an affordable price. This is a great way to make income on the side and can also help build your portfolio for school, as well as the portfolio that you show to prospective clients.
Video Editing Pays Well
Are you well-versed in video editing? If you are, there are plenty of individuals and companies that are looking for video editors to help put together advertising for social media, websites, and even television. As with most freelance jobs, you will need to be able to provide a work sample. But that can be as simple as showcasing something you put together for fun (as long as it is professional and demonstrates the depth and scope of your skillset).
Related Articles On Making Extra Money Online: