5 Mins Reading Time
According to Policy Genius, only 54% of Americans have a life insurance policy. And of those, nearly half are underinsured. In most cases, life insurance is a 'need to have' and not a 'nice to have'. Without it, you could be saddling your loved ones with debt and various other unforeseen expenses.
Life insurance is peace of mind, not just for you, but for the ones you love. Introductory policies are available very inexpensively and as you and your family grow and accomplish goals, you can tweak your policy to fit your changing needs.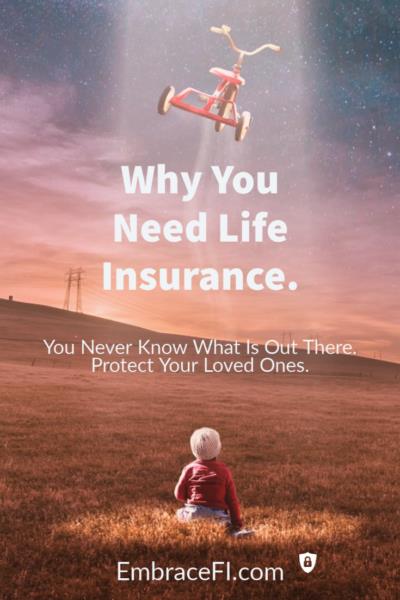 Keep reading for my top five reasons why you should get set up with a life insurance policy without delay!
You Can Lock in a Better Rate if You Invest in a Policy at a Young Age
In almost all cases, you will pay less for life insurance over the duration of your policy if you sign up while you are young. Almost all of your risk factors are lower when you are in your twenties or early thirties. And getting coverage before you expect you may need it is advisable in any case. Life has a way of throwing unforeseen curveballs from time to time and it's hard to put a price on peace of mind.
Life Insurance Provides Security for Your Spouse if Something Were to Happen to You
You may not think that you need life insurance but if your spouse is reliant on your income, they could be in a very tricky situation of you were to take ill unexpectedly. Life insurance can provide an extra layer of security for your family members and allows you to sleep easy, knowing that they are taken care of.  
Final Expenses
It's not much fun to think of. But final expenses aren't cheap. If you pass, your family will be saddled with burial expenses, any outstanding debts you have accrued over the years, and a number of other unforeseen expenditures. While no one enjoys thinking about death, proactively setting up a life insurance policy can ensure your family isn't caught in a jam in the event that the unexpected occurs.  
It Offers Peace of Mind
Money cannot buy happiness but it certainly can buy a sense of security. And that is essentially what life insurance does. It provides security for both you and your dependents. If you have the right life insurance policy, you don't have to worry about how your family will get by in your absence because you know they will be well taken care of.
Life Insurance Allows You to Leave Something Behind for Your Loved Ones
Depending on whether you opt for a term policy (which you pay into for a set period of time and are covered only for that period of time) or a whole life policy (that covers you for as long as you are paying the premium) you know that you will be able to leave something behind for your loved ones. If you can afford it, the whole life policies are a true investment. They increase in value over time and can even be borrowed against in the event you need to do so. But if you know that you will be in a place of total financial security later in life, a term policy may be the right fit to ensure that your family will have the means to take care of themselves in the event of the unexpected.