1 Mins Reading Time
Make More Money. Save More $$. Work Less. Live the Life of Your Dreams.
Join Today And Begin Your Journey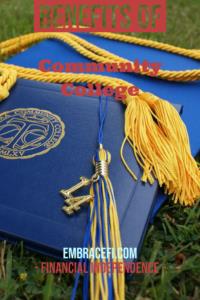 Community College For 1 or 2 Years Can be a Great Way to Save a Ton of Money in Future Student Debt Without Sacrificing Your Ultimate Degree From Your Ultimate University. Read More on How This Can Start You On Your Way Towards Financial Independence.
CLICK HERE TO READ MORE [...]