5 Mins Reading Time
Community College – Save Money, Save Student Debt
Student load debt it a very real problem. Credit.Com reports that the average person has $32,731 in unpaid college loans. Given that the previous figure is an average, some Americans owe even more.
But the good news is that there is a much more affordable alternative to starting your college career at a four-year university. Community colleges are budget conscious and still provide a great education. They allow attendees to work towards an Associate Degree which can be transferred to a university. Read on for five great reasons to start your academic career at a community college.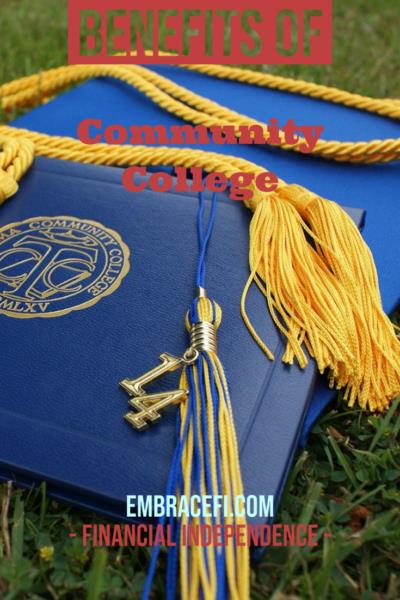 Substantial Tuition Savings Over Four Years at a University
According to the Association of Community Colleges, the average yearly tuition cost of a community college is $3,347. That's roughly three time less than $9,687, the average rate for in state tuition at a public university, according to USNews.Com. Seeing as how it really doesn't matter where you complete your general education requirements (your bachelor's degree is issued by the school where you finish your degree) community college is a great stepping stone that can save you substantially.
To make sure you're getting the most out of your money, consider talking to an academic advisor at the University you'd eventually like to attend to ensure the courses you take during your associates degree program are fully transferrable. Many community colleges even have programs in place that allow them to partner with nearby universities to ease the headache of getting credits transferred.
Smaller Class Sizes Translates to More One-on-One Attention from Your Instructor
Many universities hold class in auditoriums with packed seats. That's not necessarily a bad thing but it absolutely means less interaction with your professors. However, the average community college class size (according to http://www.wcccd.edu) is 25-35 students. That means much more one-on-one time with your instructor. It's a lot harder to get lost in the shuffle when the teacher to student ratio is that low.
Community College is Designed to Work Around Your Schedule
Universities are typically geared towards full-time students that can attend classes in the morning and afternoon. Community colleges are designed for working adults that may have limited availability. Weekend and evening courses allow for students to work and go to school without having to rearrange their schedule to find time to take college classes.
You Can Save Money by Living at Home While Attending Community College
Sure, you can also live at home while attending a university. But not everyone lives near a University. Even small towns typically have a community college. This makes it practical to work and attend school while living at home to save on room and board. Just think what you could do with the money you stand to save on rent during your first two years!
Minimize Student Loan Debt
With tuition being about one-third of what it is at a university, your potential student loan debt could be significantly lower by getting your prerequisites out of the way at a two-year school and then transferring to a university to complete your degree. As I mentioned before, your diploma is issued from the institution where you finish your schooling. So, it makes a great deal of sense to start your journey with a more affordable option.
As you are on your journey towards financial independence, make sure to read our article on financial books for young adults.
The sooner you start making wise financial and money decisions, the sooner you can retire.
Did your attend community college to save money? What was your experience?